Principal's Message
Welcome to Annunciation Catholic School. We believe in the importance of high expectations for both one's character and academic pursuits. This year we are committed to becoming a S.T.R.E.A.M (Science, Technology, Reading/Religion, Engineering, Art and Mathematics) School. We are a Community of F.A.I.T.H. (Fortitude, Achievement, Integrity, Teamwork, and Holiness) and are certain these tenets will equip our students for today and eternity.
Constant Blessings,
Mrs. Peltier-Lewis
Principal
Annunciation Catholic School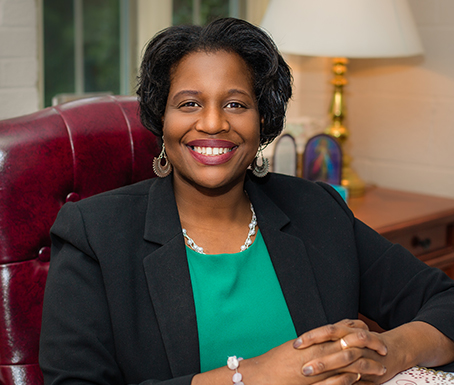 ABOUT NICOLE PELTIER-LEWIS
Nicole Peltier-Lewis is an educator who has served in every capacity in schools. Over her 20 year long career, she has served as a K-12 teacher, school administrator, professional development facilitator, principal, professor, school leadership coach and consultant. Originally from Boston, Mass., Mrs. Peltier Lewis received her B.A in Human Services Non-Profit Management and holds a Masters of Education in Education Administration and Supervision from the George Washington University. She appreciates the challenges that exist in shifting schools from "Ordinary to Awesome." Her life's motto is to make the lives of others better while doing the will of God along the way.