Faith, Knowledge & Service
Faith, Knowledge and Service are the three pillars of our school community. Annunciation Catholic School forms scholars in faith, supports their pursuit of knowledge, and teaches them to truly love God and serve Him through their commitment to love and serve their neighbors.
As a Community of FAITH (Fortitude-Achievement-Integrity-Teamwork and Holiness) we are committed to infuse these tenets into the fabric of our school. Through our daily town hall meetings, a rich offering of clubs, sports, activities throughout the area we offer our students meaningful exposure. With high standards for conduct and self discipline, our students develop fortitude-the courage to persist in adversity to both achieve academic and personal success.
Faith
At Annunciation Catholic School, Christ is the cornerstone and focus of our community. We are committed to the teachings of Jesus Christ witnessed in the scriptures and lived out in the traditions of the Catholic Church. Through the teachings of the Catholic Faith, we equip our students to reach their God given purpose. For both Catholic and those of different faith traditions, our scholars are empowered to live a life that models Jesus and the saints. Our scholars participate in weekly mass and daily community prayer. Living the Catholic faith permeates the school culture and guides the actions of our student body and faculty in and outside of the classroom.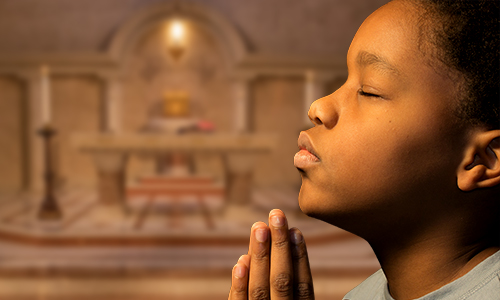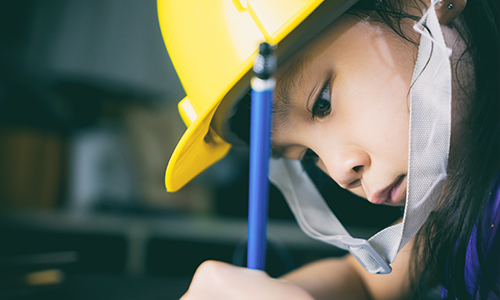 Knowledge
We are dedicated to forming the whole child- mind, body and spirit. We teach our students to grow in both faith and wisdom. To this end our scholars are met with a rigorous and challenging curriculum that encourages critical thinking and discovery. We ensure that students individualized needs are met through a personalized approach to education. With small classes 1:10 and certified teachers, we are dedicated to ensure that our students are equipped for life beyond our halls. Keeping with the ACS tradition, our graduates continue to attend the top high schools in the region and continue to thrive academically. Learn more about our school here.
Service
Through our Social Justice Curriculum, our scholars embody the Catholic Social Teaching of the church. From Pre-K to 8th grade, our scholars serve the community in a myriad of ways. Middle school students in grades 7 and 8 have an annual service hour requirement. By serving the school and greater community, our scholars exhibit faith in action.